WELCOME TO THE ROYALS WIKI
Characters
About The Show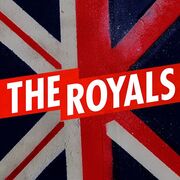 The Royals
center around a family where power is everything, there are no limits and trust is nonexistent for
the royal family
featured in this drama series.
Queen Helena
and
King Simon
try to present an aura of class and grace to the public, but the truth of the family's life is much different, as tainted politics and family issues threaten to cause chaos and turmoil for the royals. The monarchs' rebellious daughter,
Princess Eleanor
, provides lots of fodder for the tabloids with a life full of activities that include sex, drugs, and even hung-over helicopter rides. Her twin brother,
Prince Liam
, is a playboy who takes full advantage of being one of the planet's most eligible bachelors. It's a life Liam enjoys until his
older brother
-- and heir to the throne -- dies, making Liam next in line to inherit the throne. With that distinction comes much scrutiny, putting a crimp in his womanizing ways. Trying to keep the family in check is its trusted security team, led by
Ted Pryce
, who aims to keep his personal life discrete.
Featured Character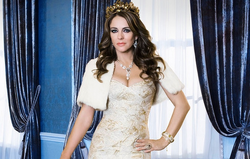 Queen Helena Henstridge is the beautiful, graceful and stern ruler over the country of England. Not being born into the royal family herself but by marrying King Simon, Queen Helena learns to be a great Queen of England. Despite being a great Queen when it comes to her family Queen Helena does not show much emotions as she always acts like the Queen to her sons, daughter and even her husband. On the day that she discovered of her first born child's death she was shown to be very distraught and sad but some overcame it realizing that she has a country to keep together. Queen Helena has also been in an over a decade long affair with a man Alistair Lacey who are in love with each other. Helena has never had a close relationship with her children leading them to dislike and hate her especially by Princess Eleanor. Many may think that the Queen is a heartless woman but the truth is she is not the kind Queen England wants but the intelligent and stern ruler they need to continue to thrive above the rest.
Poll
Affiliations
The Royal News
Episode Guide
Social Media
Poll